Next Generation Sequencing
True integrated sequencing with faster results.
The GnuBIO platform is an innovative desktop sequencer which incorporates all the functions of DNA sequencing into a single, integrated system. Whereas other sequencing technologies require separate workflows for target selection, DNA amplification, DNA sequencing and analysis, the GnuBIO technology integrates the entire workflow into a single, low-cost instrument. This cutting-edge platform provides a single user interface and a single step process which rapidly produces genomic results in hours versus days.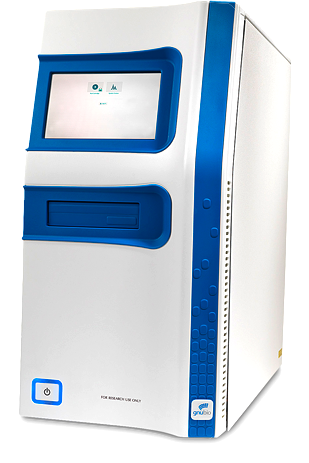 Solutions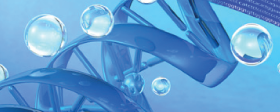 GnuBIO provides the only fully-integrated DNA sequencing platform designed to meet the workflows of both research and clinical laboratories. Utilizing emulsion microfluidics, GnuBIO has been able to create a scalable DNA sequencing reaction which encompasses all of the steps necessary for DNA sequencing inside of tiny picoliter-sized aqueous drops. GnuBIO's flexibility allows clinicians or researchers to design experiments to meet their needs spanning applications from single genes to whole genomes completing many workflows in hours.
Products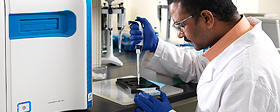 GnuBIO offers both a fully integrated sequencing platform and consumables to power the system. The easy to use consumables provide a single user interface in which users simply load genomic DNA onto the cartridge, place the cartridge into the GnuBIO sequencer and press "run." Within hours, results can be exported directly from our instrument with real-time informatics onboard.